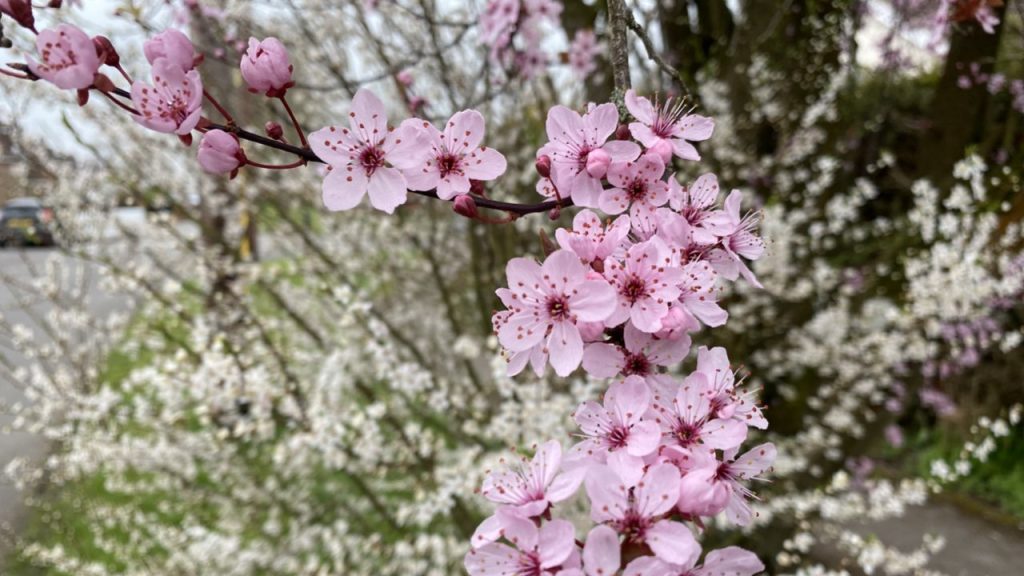 Managing cholesterol levels and more besides
Letters like this one are a real joy to me, mainly because this person is actively using this information.
She's experiencing the benefits of the Jin Shin Jyutsu self help holds to manage her cholesterol levels, and more besides.
Not only that, her doctor is amazed too!
I'm printing this with her permission:
Good morning, Astrid
Thank you so very much for your website with all the practical, wonderful Jin Shin Jyutsu information. I refer to your site almost daily, and not only use it but have learned so much from it.
The Touch of Healing
About ten years ago I came across the Touch of Healing book in our local library and immediately purchased one for my own use. I was fascinated by it. Although I didn't know anyone who practiced Jin Shin Jyutsu or was a practitioner, I read the book and used the finger holds.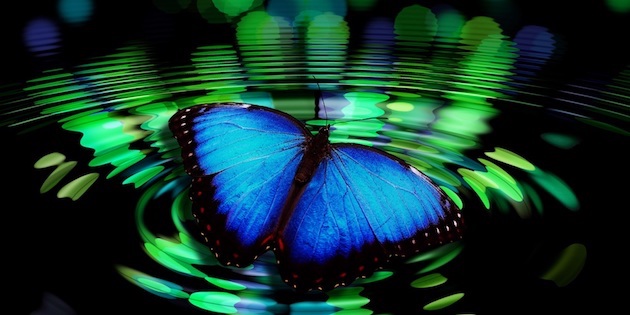 I found Flows For Life
Then several months ago I found your website and began in earnest to learn about and use many of the other holds.
If you want to change your life…
In fact, I loved it when you mentioned that if you want to change your life, then hold the ones for an hour a day. I took you at your word and started doing just that. It SO worked!
My note: The 'one energy site' called SEL 1 is located on the insides of the knees (see image below).
A couple of months ago I went to my doctor for a regular check up with the lab work. When he came in he said to me: "Your lab work is great. There isn't anything out of balance and your cholesterol is way down. Everything is where it's supposed to be."
My cholesterol levels were down!
I have never been able to get my cholesterol down, even though I've been taking medication for several years.
I said: "Really?" I was so surprised!
He said: "Yes, really! I don't know what you're doing, but KEEP DOING IT!"
So of course I am continuing the Jin Shin Jyutsu. A few weeks ago I had a knee project happen and about the same time an esophagus project developed.
Working with other projects
With the knee project it is very hard for me to hold both ones, on the insides of the knees, at the same time now. So I hold one side for thirty minutes and then the other side for thirty minutes. I also hold the SEL 15s for the knees and I do the Main Central every night when I go to bed.
My note: The energy site called SEL 15 is located on the right and left groin.
For the esophagus I am using the left and right Supervisor flows as well as the high 19s.
My note: What we call the 'high 19s' (higher than SEL 19 which is found on the crease of the elbows, is located on the upper arms – see image below).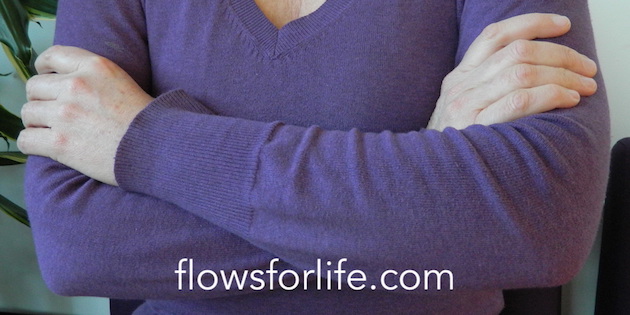 While I am waiting to see the knee specialist and hear back the results from my esophagus test, I am averaging about 2-3 hours each day doing these holds. In all fairness, I am retired and have the time to devote to this.
Although neither project is completely gone yet, every day I am able to detect a difference. In fact, this morning I can tell the knee is getting better.
Seeing results
At first it seemed to take a long time to see results, but I am glad you mentioned that all holds are 'cumulative', as that has kept me going and helped me to wait and watch for the results.
I feel Jin Shin Jyutsu is bringing me closer to total wellness. There are a lot of years to clear and heal but I feel so much better now than this time a year ago.
It will be an ongoing process but I find Jin Shin Jytusu easy to do (with a few exceptions). It has brought me to a better place spiritually and emotionally as well as physically.
Again thank you so much for your website and information. They have been such a tremendous help to me! Please keep up the good work and know that you are appreciated!
FP from Missouri, USA
See also:
Jin Shin Jyutsu Exercise to Balance Hormones
Want to learn more about Jin Shin Jyutsu?