What is Tinnitus?
The official definition of Tinnitus is: "A ringing, roaring or clicking in the ears."
Whichever way you look at it, it's noise and it's infuriating.
I suffer from Tinnitus (although I'm by no means the severest of cases). I read the other day that 12 million people in the US suffer from Tinnitus and 7 million in the UK. That's a lot of people with ringing in the ears. Unfortunately there is no cure, as far as I know, so one must learn to manage it.
There are ways of relieving the intensity of the tinnitus, and here I share some personal tips as well as Jin Shin Jyutsu holds for tinnitus. Some of them might even surprise you! I certainly found out some interesting information while I was doing my research.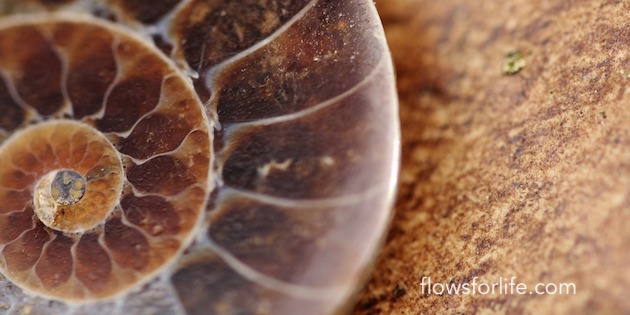 Below are 10 Tips For Tinnitus Relief:
1. It would seem obvious, but avoid loud noises, music, etc.
2. Minimize the use of headphones, ipods, etc. (sorry!)
3. Eliminate as much as possible the use of cell (mobile) phones and DECT cordless phones in the home and office (avoid carrying phones and/or pagers on your body).
4. Get rid of electric clock radios next to your head at night, especially if they're cordless, and don't leave your mobile phone on your bedside table.
5. Minimize, if you can, exposure to electromagnetic radiation (EMF), including WI-FI (turn it off at night!), communication towers, transformers, power lines and electrical appliances (like hair dryers) – if you can't minimize exposure then there are ways to protect yourself (contact me for more information).
6. Avoid sinus and nose congestion – keep the passages open and free as much as possible (the build up of mucus can affect the whole nose, throat, ear area!)
7. Keep your energy levels up and your immune system strong (see Immune Booster Hold)
What about the diet?
8. In my experience, alcohol (i.e. wine) definitely spikes my tinnitus, but that is not necessarily the case with everyone. It was also believed that caffeine could increase ringing in the ears. Recent studies show that caffeine actually reduces tinnitus in some people. The current advice by the British Tinnitus Association: "a trial withdrawal and reintroduction would seem to be the sensible way for an individual to establish whether alcohol [or coffee] is related to the level of tinnitus."
9. TMJ syndrome can exacerbate tinnitus. TMJ stands for Temporo Mandibular Joint and it's located near the ear – I have found that easing the tension in this area with some massage is quite useful. TMJ syndrome can also be caused by lots of dental work.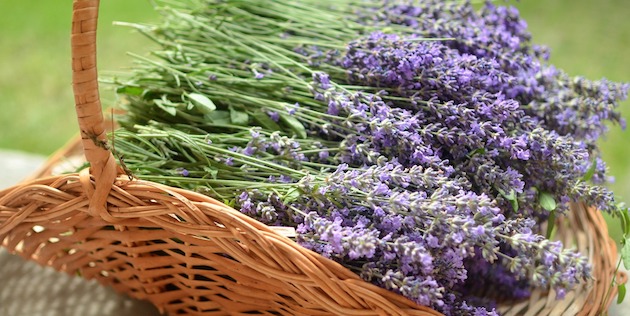 10. An all around remedy for ears is to put one drop of Lavender essential oil (use the variety Lavandula Angustifolia, preferably organic) on a bit of cotton wool and place it lightly in the ear overnight. I find that this helps soothe the ears, especially if there is any pain or discomfort. Lavender is one of the safest oils, but of course, do not take the oil internally. And remember, with essential oils, less is always better.
The kidney energy function
The kidney energy pathway goes up the front of the face and down the back of the head, so if there is a disharmony along this pathway, it can also cause ear discomforts. You can help the kidney energy function by holding the index finger (hold the finger on the OPPOSITE side of the discomfort).

If you would like help to work on this, then I can help. Get in touch via contact me
Jin Shin Jyutsu (+1 mudra) self help for Tinnitus
And of course, I find great comfort for the ears and relief from tinnitus by using some finger positions ('mudras') and some self help holds.
Below is a Jin Shin Jyutsu finger hold for tinnitus. Holding the ring finger helps the noise in the ears subside, especially when you want to fall asleep.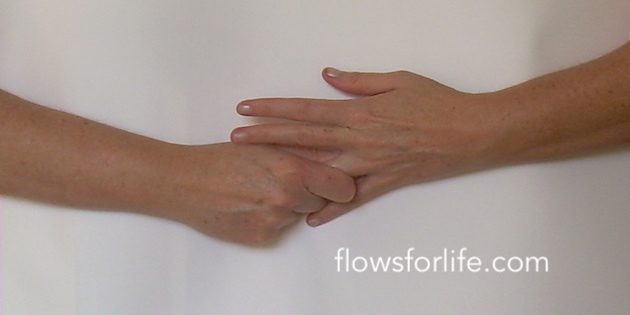 The mudra, or finger position, shown below, is dynamic for the ears and one that I got from a dear friend in India. I have tried it and it works (often really quickly). Do the hold for the side with the tinnitus. This is a powerful hold so only apply it if there is an issue with the ear.
Bend the middle finger until it touches the base of the thumb. Gently press down the middle finger with the thumb, and extend the other fingers (as shown). Hold until there is relief.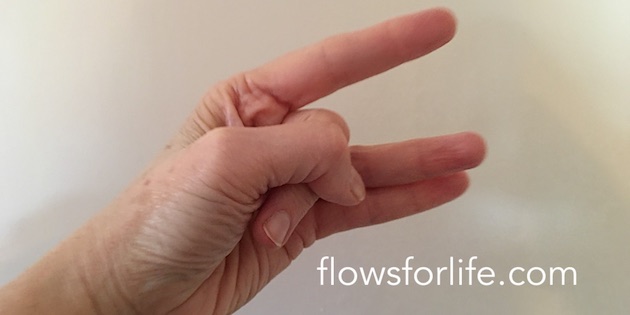 Video of the Self Help holds
In the video below, Tinnitus Self Help Holds, I show you how to practise these finger positions and one more exercise that might be helpful.
You may also like:
In the Flow: Hands-on Self Help Mini eCourse
British Tinnitus Association Article on Food and Drink