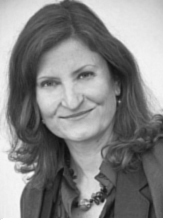 My journey in Complementary Therapies really started in 1997, after a successful career at a large advertising agency in London, UK.
I qualified as an Aromatherapist with the Tisserand Institute in 1999 (TIDHA), and after a profound experience I became greatly interested in energy, so I trained with the National Federation of Spiritual Healers, received Reiki 1 and 2 certifications, went on Core Shamanism and Native American Medicine courses and attended a variety of interesting workshops to further develop my understanding of natural practices.  I also studied the Bach Flower Remedies to practitioner level.
Although I enjoyed the journey and I met some amazing people, including the 13th generation Mayan Priest Don Alejandro Cirilo Perez Oxlaj from Guatemala,  my 'search' ended and the real study began when I discovered the Art of Jin Shin Jyutsu® (pronounced jitsoo).
I deeply love this Universal Art (rediscovered in Japan in the early 1900s) and have used it since 1998 when I learned how to relieve and eliminate my migraine headaches with some simple self help holds.
I have been formally trained in Jin Shin Jyutsu by some of the original instructors that Mary Burmeister, the foremost teacher of the Art, herself taught.
Since the year 2000, I  have studied and practised Jin Shin Jyutsu and shared the self-help classes at adult education colleges in London as well as health centres across the UK.
I am currently based near Marlborough in Wiltshire, UK, but will travel further afield if necessary to give treatments, talks, and present self-help classes. I am also available online to help you with particular issues (or projects) you might have; as well as English, I speak Spanish and Dutch.
My study and practice of Jin Shin Jyutsu continues, and as my awareness deepens, my love of this Art grows. I am truly indebted to Master Jiro Murai and Mary Burmeister for their tireless dedication and effort to bring Jin Shin Jyutsu to the world.
Astrid Kauffmann BSc, TIDHA
Dip. Holistic Aromatherapy
Jin Shin Jyutsu Practitioner and
Self Help Teacher since 2001
To get in touch please send an email to: astrid(at)flowsforlife(dot)com
or call/text +44 7794 447 067 (UK only)
Jin Shin Jyutsu Treatments with Astrid
Available in Marlborough, Woodborough (near Marlborough), and
Devizes in Wiltshire, UK
Self Help Classes near and around Marlborough, Wiltshire, UK
Online Consultations available via SKYPE
SEE ALSO MY BLOGS: Astrid Kauffmann and  jsj-holds.blogspot.com